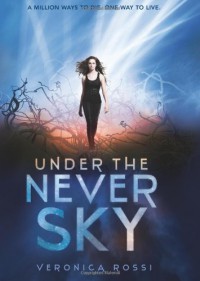 This book threw me in confusion at times, and captivated me at others. Intriguing and compelling, UTNS takes us through the story of someone who has never knows true fear, pain, love, or real life in general. Then is suddenly thrust "outside" to fend for herself. In the back of my mind I think of this as a unique blend of stories, reminiscent of the uglies series, Graceling and A little bit of the TV show Caprica mixed in. Note the word "Unique" while the idea still lingers, I never felt like it was overpowering.
Full of Adventure and action this book tugged at me until I turned the last page. I found myself connecting with each character in a different way and feeling for them as they traversed the dangerous outside world together.
I can't lie; At times the ideas confused me. Felt complicated. But. Overall it still held my attention, and that won it over for me.